'Vi har länge väntat på att få lite nytt om Breaking Dawn och nu har Entertainment Weekly släppt lite nya bilder från BD och här under kommer omslaget för tidningen också :)
Såhär säger Kristen om Breaking Dawn:
"It was one of the coolest things that I've done," says Stewart. "There was a certain point when I walked on set, and I saw everyone from the entire cast sitting there in the pews, about to do their bit. And it was just so perfect for me in that moment. It was so emotional in such a real way. I literally felt like thanking them for coming."
Jag tycker det ser väldigt bra ut, oj vad jag längtar!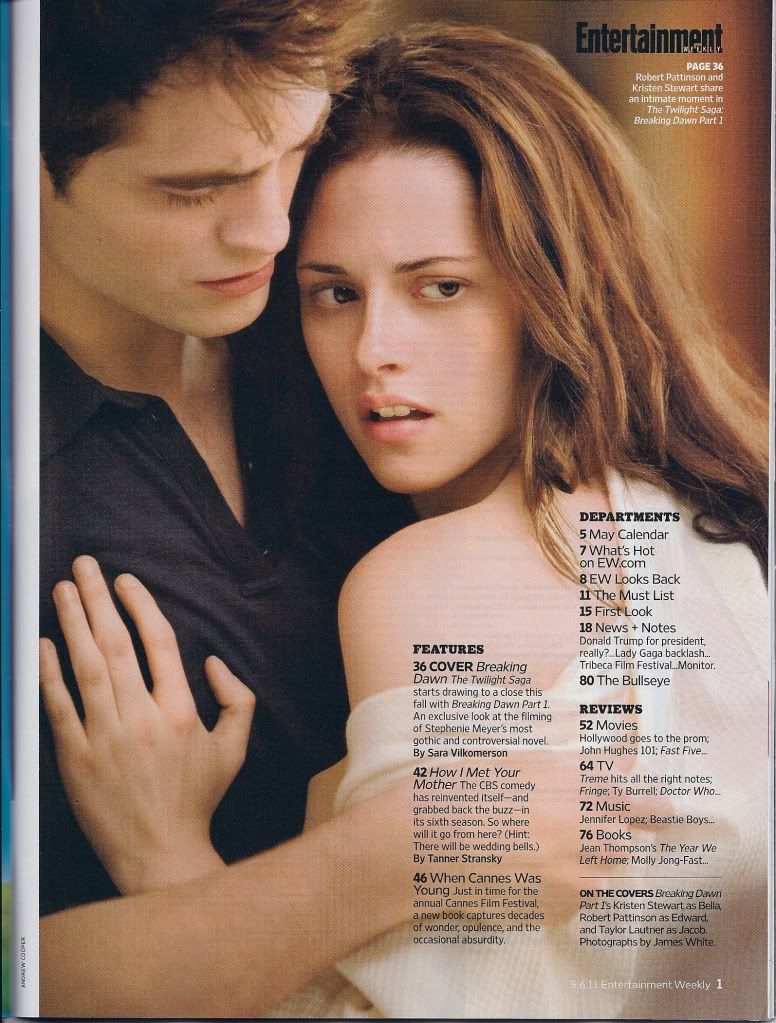 Esme (Elizabeth Reaser) greets members of the Denali (from left, Maggie Grace, Casey LaBow and MyAnna Buring) at Bella and Edward's wedding.

Bella enjoys "morning-after" eggs courtesy of new husband Edward on Isle Esme. "I like the honeymoon scenes," Robert Pattinson says, "because it's such a massive turnaround in Edward and Bella's relationship."
Jacob receives his invitation to the wedding. "He's still getting over losing out on Bella," says Taylor Lautner. "By the end he's able to accept it and deal with it like a man."